Taking steps to prevent diabetes
We want to give Canadians the knowledge
they need to help stop diabetes in its tracks.
Diabetes and prediabetes currently affects 1 in 3 Canadians.1
Diabetes is a leading contributor to the growth of long-term chronic illnesses and can lead to serious complications.
The good news: there are ways to prevent type 2 diabetes.
That's why we want to provide Canadians with access to information that empowers them to take the steps they need to manage or stop diabetes. By improving the health and wellness of our Clients, Employees, advisors and the community, we're helping build brighter, healthier communities for life.
---
Clients
We want to help Clients achieve lifetime financial security and live healthier lives. Our focus is on providing products, solutions and access to information about managing your holistic health. This means your physical, mental and financial well-being. This way, we can help Canadians be healthier and more financially secure. Ultimately, it's a way to help our Clients lead longer, more productive lives.
Employees
Our Employees have shown their support by:
signing up for biometric screening,
supporting our partnerships like the Sun Life Walk to Cure Diabetes and Ride to Defeat Diabetes (a national event with the Juvenile Diabetes Research Foundation), and
creating and sharing diabetes information.
Community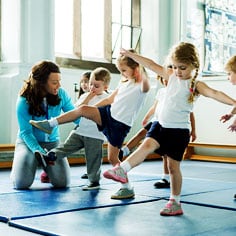 We aim to build sustainable, healthier communities for life. Our philanthropic health pillar focuses on raising awareness about diabetes prevention. How? Through education on how to manage the disease and approaches to care initiatives.
Diabetes donations in action
In 2012, we announced our focus on diabetes with a historic donation of $5 million over 5 years to the University Health Network in Canada. Since then, we've committed over $31 million to programs that support diabetes awareness, prevention, care and research.
More about our diabetes donations
Pillars of diabetes support
We're committed to the prevention and management of diabetes. By focusing our support on diabetes awareness, prevention, care and research – we aim to build healthier, more sustainable communities.
More about our pillars of diabetes support
Videos
Sun Life's focus on diabetes
Learn more about our commitment to diabetes.
Understanding diabetes
Learn more about the signs and symptoms of diabetes.
Dunk For Diabetes
What's Sun Life Dunk for Diabetes? It's an innovative type 2 diabetes awareness and prevention program. This program works in partnership with the Toronto Raptors, NBA Canada, and Boys and Girls Clubs of Canada. We're encouraging healthy habits through:
basketball-inspired fitness challenges,
nutrition education,
encouragement from Raptors players and Sun Life advisors, and
exciting prizes.